Wednesday, July 2, 2014 / by Lela Ashkarian
We at www.SearchFloridaKeysHomes.com are here to serve our customers and clients who love to work with us and are loyal, honest and willing to have a happy celebration by introducing them to their new home in Florida Keys
A lot of people wonder what my master email strategy is all about. More precisely, they're curious to understand the method to my madness. They wonder why I do things the way I do them. Do YOU wonder, too?
Some time ago, I asked my customers in my
Real Estate Florida Keys database
to respond to a very simple email. So I continue delivering valuable information to those who really need my help.
I love "inspiring" true ,
buyers, sellers,
. My life today is more about leveraging my time, access, resources, instilling/installing/inspiring
higher ideals, providing
outrageously-distinctive
, fresh perspectives on issues few others can talk about or embrace, such as flood insurance, building permit process, (ROGO) investment property, 10-31 exchange, Re-directed IRA, homestead exemption, to name a few.
My Purpose is for the customer to be outrageously happy with the help I provide that they'll gladly introduce me to at least two people they really care about before I even sell or find their
vacation home in Florida Keys
.
At this point in my "much-traveled, much-seen" life - I'm all about

quality-over-quantity, purpose over profit

Call me indulgent, easygoing. Call me whatever you like.
I'm doing this to make a positive impact on the right people - and (frankly) to turn off,the wrong ones gracefully.
So, when I send something that took me for days to research, complete and costs me thousands of dollars of staff and service to send out the information - but doesn't try and sell you a thing - please know I do it because I think you really ARE worth my investment.
You are important and deserve to have the person best representing you. You have a certain requirements and you deserve to have you an agent, who can serve you, if you think that we are not in alignment and feel like you would want to work with another agent? there is an agent in our office, she is going to allow you work the way you want to work, she is going to give you the best what you deserve and if you want me to refer you to her, I will.
Thank you so very much. So, I would like to suggest that we end it now rather then both be disappointed later, but thank you for the opportunity. I am sorry that I have not made it clear from the beginning I did not set my rules.
Here is How I take you out to show homes when you are ready to purchase your home in Florida Keys
1. Looking at six homes per day, if none of them fits your needs we will reset the button and find six more.
2. What's important about purchasing this property to you?
3. Are you open and friendly to have a dialogue with me?
4.. Do you know what you want?
5 Are you focus on making things happen within 90 days?
Remember ---what you think about, you talk about, you bring about.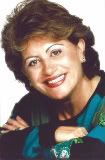 305-395-0814 cell/txt
Lela Ashkarian, PA, CRS, GRI, e-PRO, SFR
Coldwell Banker Schmitt Real Estate
11050 Overseas Highway,
Marathon, Fl 33050
Land Line: 305-289-6492, LivinginFloridaKeys
P.S. By the way. Next time you are in a conversation with a friend, family member or a neighbor and they mentioned that they want to buy/sell a vacation home in Florida Keys - would you feel comfortable introducing them to me? You will feel good because you are helping a friend when you introduce me.
To understand the heart and mind of a person, look not at what he has already achieved, but at what he aspires to. -- Kahlil Gabran
PPlease consider the environment before printing this e-mai