Sunday, December 14, 2014 / by Lela Ashkarian
As a Realtor in Marathon, Key Colony Beach, Duck Key and Grassy Key neighborhood I'm confronted with this topic all the time. I hope the following will shed a little light on the topic of selling your home "As-Is".
If you find yourself in the position of having to sell quickly, you need to let your agent know that up front so they communicate to you and prioritize what items need to be addressed. Also, the "As-Is" seller should be aware that FHA requires certain Minimum Property Standards that apply and therefore limits some of your market segment planning on an FHA loan.
Many sellers just want or need to sell their home and move quickly for a variety of reasons, still others don't have the financial ability to make a lot of necessary repairs and consider selling "As-Is". Selling As-Is may get your home sold, but the risk is inviting "low-ball" offers or no offers at all with many buyers wanting a "move-in ready home.
Success of selling your home "As-Is" depends on a few factors that are in my opinion tied to the market segment and economic conditions in a given area. In my experience it's always best for a seller to do as much as they possibly can to improve the condition and curb appeal of their home before listing it on the market for sale. Tasks that are not too expensive and provide a big bang for the buck such as; a fresh coat of paint, patching cracks in drywall and ceilings, repairing plumbing leaks and signs of leaks, broken fixtures and windows, perhaps removing or replacing old worn out carpet if the budget permits, but at least a good cleaning! The idea is to make your home as appealing as possible to a potential buyer and give them less to complain about, pick apart or use as a negotiating point! If there was a roof leak be sure to remove signs of a leak after making necessary repairs.
Also, pay attention to the outside of the home, a fresh coat of paint, replacing any rotted wood and landscaping will go a long way towards making a great first impression. Spend some time sprucing up the front entrance...paint that front door! When you think about it, that's where a buyer will spend a little time before the home is unlocked and they go inside.
What is the market segment interested in "As-Is" properties?
Investors
Investors, or flippers want to purchase an "As-Is" home as cheaply as possible, make the needed repairs or cosmetic updates and sell the home quickly. Typically this buyer will make many very low offers in the hopes that one will work out.
DYI Buyers
Do it yourself buyers (DYI) also want to get a great deal on a distressed property, but usually plan on living in the home while they make repairs and may make this their home.
Land or Location Buyer
Another type of buyer is one who sees the value in the land or location an "As-Is" property might provide. Rezoning, neighborhoods in transition or a run down property in a highly desirable area can get the interest of this type of investor who's plan most likely would be to demolish and rebuild...buying for location!
These types of buyers are out there and may be a source or buyer pool for your home, however, there is an expectation they have of getting a good deal and discounted price because of additional work and repairs they will have to make.
"Do all the good you can, by all the means you can, in all the ways you can, in all the places you can, to all the people you can, as long as ever you can."
Jon Wesley
Remember ---what you think about, you talk about, you bring about.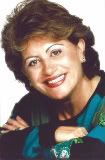 305-395-0814 cell/txt
Lela Ashkarian, PA, CRS, GRI, e-PRO, SFR
International President's Circle Award
Coldwell Banker Schmitt Real Estate
11050 Overseas Highway,
Marathon, Fl 33050
Land Line: 305-289-6492, www.SearchFloridaKeysHomes.com
P.S. By the way. Next time you are in a conversation with a friend, family member or a neighbor and they mentioned that they want to buy/sell a vacation home in Florida Keys - would you feel comfortable introducing them to me? You will feel good because you are helping a friend when you introduce me.
Please consider the environment before printing this e-mai