Friday, January 22, 2016 / by Lela Ashkarian
Congrats to our VIP customer and friend Betty Tom and Robert on becoming a new #homeowner!

So glad to help them get an amazing deal! I'm honored to be able to help them with their #home purchase! in Marathon and Key Colony Beach
Are you looking for a deal for your next home?
My Exclusive Home Hunter System Guarantees You Priority Access to homes matching your home buying criteria from all Real Estate companies As Well as Bank Foreclosures, Company Owned Properties and Other Distress Sales. This will allow you to find out about homes well before other buyers and be far less likely to miss out on the perfect home.
Click Here
www.SearchFloridaKeysHomes.com
Thank call Lela to get a 20 min Initial consultation 305-395-0814
Cheers, have the best day of your life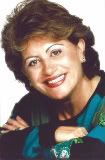 Lela Ashkarian, PA, ABR, CRS, GRI, e-PRO
Coldwell Banker Schmitt Real Estate
International President's Circle
11050 Overseas Highway,
Marathon, Fl 33050
Land Line: 305-289-6492,
www.SearchFloridaKeysHomes.com
www.SellMyHomeInFloridaKeys.com
I listen attentively, I respond quickly, I follow Up and Follow Thru promptly. Have the best day of your life. Thank you
Please note that any negotiation communications included in this email does not constitute a contract until it is in writing and executed by both parties.