Thursday, January 28, 2016 / by Lela Ashkarian
Today we're talking about what the recent rise in interest rates means for you as a home buyer or home seller.
The Fed has recently raised interest rates, and while they are still at an all-time low, we are starting to get concerned with future affordability. An interest rate rise of 1% cuts affordability by approximately 10%.
That means if you were looking to buy a $200,000 home, a 1% increase in rates would mean you could only afford a home that cost $180,000. When you are able to get ahead and start shopping while rates are as low as they are now, you've got to be ready to begin the process right away.
As a seller, this means that there are less potential people that may be able to afford your price range, the longer you wait until selling.
If you're interested in learning more details about how this may affect you, reply to this email or give us a call. We would be happy to give you a free consultation.



Cheers, have the best day of your life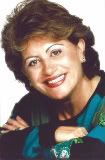 Lela Ashkarian, PA, ABR, CRS, GRI, e-PRO
Coldwell Banker Schmitt Real Estate
International President's Circle
11050 Overseas Highway,
Marathon, Fl 33050
Land Line: 305-289-6492,
www.SearchFloridaKeysHomes.com
www.SellMyHomeInFloridaKeys.com
I listen attentively, I respond quickly, I follow Up and Follow Thru promptly. Have the best day of your life. Thank you
Please note that any negotiation communications included in this email does not constitute a contract until it is in writing and executed by both parties.